DJAX RECORDS
The Power Of The Underground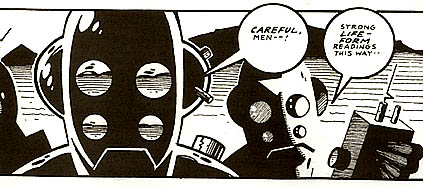 Rebel base

The book, 'The Power Of The Underground 1989-1999', celebrates the 10th anniversary of DJAX Records. …In a galaxy far away called the underground, a soldier landed with her spaceship Evoluon on planet Earth, eleven years ago. The ship was camouflaged as a museum for new and fresh shit. This soldier started to grow and became a leader in the fight. Now eleven years later she owns one of the world's strongest independent rebel bases: DJAX Records…

Last century, 1999 DJAX had her 10th anniversary. Why are we so damn late with writing about the book that was released to celebrate this? Well you can blame it on HipHop time, Black time or on a Brabants half uurtje (Southern time). But the book traveled through the hands from one reporter to the next and finally came to rest back on my desk without an article. That's why.

The beginning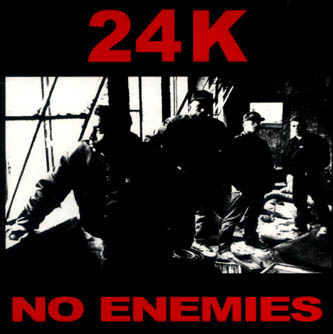 24k released two albums:
No Enemies and Wordz Yet Unspoken
It all started with her beliefs in a crew from Eindhoven down south in The Netherlands. 24 K, formed by the artist: E.N.B., ARC-S, Zar One and DJ Wan-2. Her faith paid off. It sold well. It was the beginning of more and more classics.
"Bietet eine Menge an unglaublicher Eigenstandigkeit auf dem Hardcore-HipHop-Gebiet. Die 14-kopfige Dope Posse hat mit dieserersten LP ihren Edelstein zum Euro-HipHop-Mosaik sicher beigetragen und UK/USA gezeigt was Sache ist" IFE (Germany) 1991.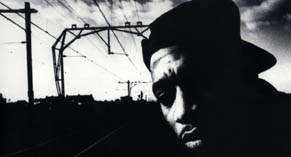 The Kay LC: Hard 2 Handle
"Hard 2 Handle was maanden voor haar release reeds een mijlpaal in de Nederlandse HipHop historie. Nu is hij (Kay LC) zonder twijfel een van de vijf beste rappers in Nederland." OOR, Kees de Koning (The Netherlands) 1992.
Sadly, in spite of the title 'No Enemies', the rise of Dutch HipHop tumbled down. Caused by envy and a lot of other negative facets in the scene. A lot of peeps from the bigger cities could not dig the fact that the Southside gave them a run for their money with releases they could not match.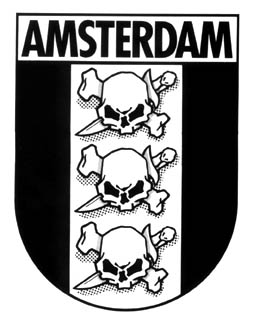 Buckaneers
An album often overlooked is the Amsterdam compilation album produced by executive producer Zebulon 'Buckaneers', released in 1992. The album features artists like Divine King, Mark 1, Scratch—E-Con, Lethal Frequency and of course Zebulon.
"When they come to write the history of house and techno, DJAX-Up-Beats will surely have their own chapter." Magic Feet 1997 Max Renn.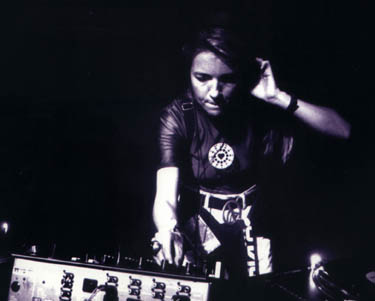 Miss Djax spinning wax
What she wants
Meanwhile Miss DJAX also started to focus on a new different sound: House. As a DJ she became very successful and even more famous abroad than in her home country. In 1991 she received her first invitation for a gig abroad. In the House scene she got a reputation for innovative and hard headed sounds. She just kept on doing and still is doing what she wants. "I just refuse to go the accepted way. I want to develop my own musical ideas, without following any trend. I hate predictability," says Miss DJAX in an interview with Penthouse Holland, February 1999.

She stopped concentrating on releasing HipHop in the English languages. She did release Black Orpheus and Phat Pockets with 'The Hustle Goes On'. The albums did not do that well. For two years E-Life had a contract with his band Dope Syndicate but never used it. E-Life: "Time wasn't ready." And the first break beat record should have been by DJ Oh Jay. But somehow the master was never finished. That explains also the strange gap in the catalogue numbers, check the story in the book. Some years later she started to release a new series of records: DJAX Break Beats. With cats like Zebulon, Seda, P.W.B., DJ Alien, DJ Loes Lee and Meander. Great scratch and mix albums wrapped in designs that made every release even a pleasure for your eyes.

Supposed to be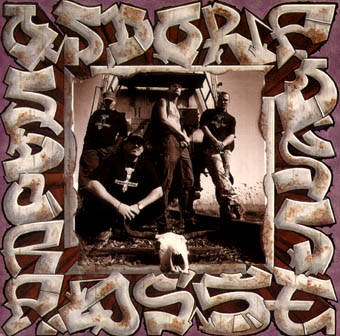 Osdorp Posse: Afslag Osdorp
"The Next thing that makes storm is the native Dutch rappers. After the success of Osdorp Posse and the compilation CD 'De Posse', the stream grows as fast as flue virus. For all you Dutch immigrants who are interested contact DJAX." Flavor Magazine (USA) 1995.

Through a common girlfriend, DJAX received a demo tape, 'The Red One', of some kids called the Osdorp Posse. That posse made already some noise after their appearances on VPRO's TV program 'Firma Onrust'. These kids were rapping in their native Dutch on a serious level and not as a gimmick. In that time Def Rhymes was known for rapping in Dutch as part of his show. But nobody thought it could be serious. "Rapping in our native language? No way! HipHop was supposed to be in English!" Was often the opinion. But DJAX wouldn't be DJAX if she would give a fuck what the general opinion was.

She contacted them and offered a contract. Def P: "I thought this would be the only chance ever to make a record so I wanted to put all my ideas on it. Because after this record there would never be a second chance." May the 20th 1992 the first Osdorp Posse CD 'Osdorp Stijl' was released. Osdorp would become the best selling and biggest HipHop crew in The Netherlands. In total, the crew sold over 150.000 CD's. They inspired many new artists and there were many imitators.
A birth ground
A new genre was born, called: 'Nederhop'. In general, it's just HipHop. But some releases and bands are so damn wack you really don't want to call it HipHop, while saying that I have to admit that there are fans for every release who digg it. And that is the power of DJAX Records. She releases a lot of different sounds without compromising. By doing that the company is a birth ground for new talent who have artistic and textual freedom, something what they can't find any where else (in general).

"(ABN-Abnormaal) Shiiit… op deze schijf blijkt dat de meest bescheiden HipHop crew van België een goudmijn is van talent, creativiteit en vooral orginaliteit.' RifRaf (België) 1998.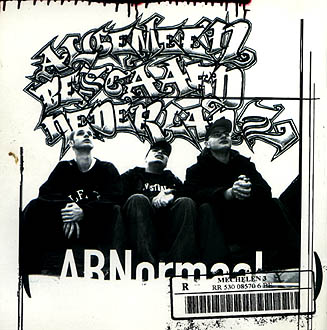 ABN from Belgium released two CDs: Abnormaal
and Seriewoordenaar
"Het DJAX label is steeds blijven geloven in de leefbaarheid van de Nederhop en daar mogen we hen dankbaar voor zijn." Teek (Belgium) 1996.

Reading the book gives you a good overview over the last eleven years and what DJAX is all about. With a good lay out and design printed in a high quality it's also a must for your eyes. The whole story is written in two languages: English and guess what? Japanese! Included in the book is a mini CD giving you an overview of the DJAX sounds.

Tried to ban

You will not hear any release of DJAX any time soon on the popular radio stations. Even the Spookrijders got boycotted at TMF while their song was a hit on the radio and on The Box. Sometimes funny things happen. The Osdorp Posse who wrote songs as 'Dood Aan De Radio (Kill The Radio)' released their CD 'Afslag Osdorp', it became the CD that broke down a lot of barriers for them.
From a news article: "…even checken bij disc-jockey Corne Klijn de opvolger van Frits Spits op Radio 3: "Schreeuwt Osdorp Posse nog steeds moederneuker?" Informeert hij. "Dan kunnen ze het in Hilversum wel schudden. Ik ken geen presentator die dat op prime time zal laten horen. Wat er gebeurt als-ie het wel doet? Dan is het afgelopen met zijn carriere!" Trouw (The Netherlands) Jolan Douwes 1995.
It was also the time that DJAX switched from Rhythm Distributions to EMI Distributions. They marketed it well. It became the 'CD of the day'. On that same station: Radio 3. That same radio station the Posse chanted 'Dood Aan De Radio'. Image that you turn on the radio to check the news and you hear a song of a band that the 'powers that be' tried to ban as much as possible from the airwaves? Took me a while before I was convinced that it really was on the radio.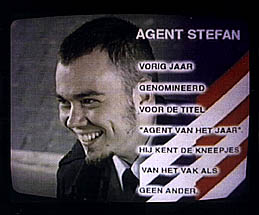 More acts from DJAX clashes with the authorities. In the book you can find out some more about the whole fight between the Spookrijders and the Amsterdam Police Force. Illustrated some years earlier, 1992, in 'Weer Is De Smeris' by Def P: "Smerissen zijn er om de orde te bewaren/maar sommige zijn zelf de oorzaak van gevaren/bij een demonstratie of opstand in de stad slaan ze met knuppels willekeurig mensen plat".

When HipHop was brand new we were boycotted and never taken serious. In the year 2G we are still are boycotted and not taken serious. In all the years that followed, we learned that it's not something that only happens to HipHop music, it was proven that honest and pure music, especially black/multi cultural music always bumps into a wall that protects the powers that be. If you don't bow down and compromise to their demands, you will get boycotted. You can start a discussion or try to work with it. However, if there is no respect for what it is, what we are and what we make, than there is no reason for a dialog. It takes great people that say fuck it and just do it because they believe in it. Miss DJAX proved that you don't need Hilversum or any of the many middlemen or to make any concessions to make good music and to do your thing. DJAX Records: The power of the underground. 1989-1999. Let her book be a source of inspiration for all of you rebels out there.

AQ


DJAX Records
www.djax.nl
P.O. BOX 2408
5600 CK Eindhoven
The Netherlands
Phone: 0031-(0)40-2115547
Fax: 0031-(0)40-2115004
E-mail: box@djax.nl



---

© 1999 ART12/VanderHoek Publishing. All rights reserved.